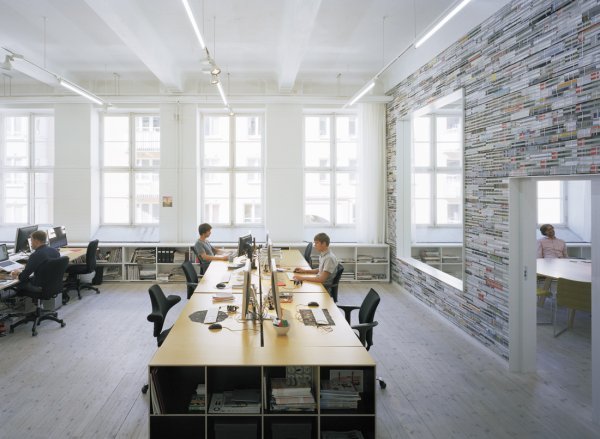 Oktavilla Offices – Stockholm
Located in Stockholm, Oktavilla, a design firm specializing in magazine and web design, has created an inspiring space that tells a lot about their brand and product.
The space, a open, bright loft, is lit by impressive windows and wonderful fixtures. While most walls are simply walls, one is composed of stacked bundles of magazines, a visual testament to the company's work. Desks are fashioned from high-grade plywood. One conference space is created using a galvanized steel barrier, and filled with a table for 8. The wooden floors of the space are also impressive.