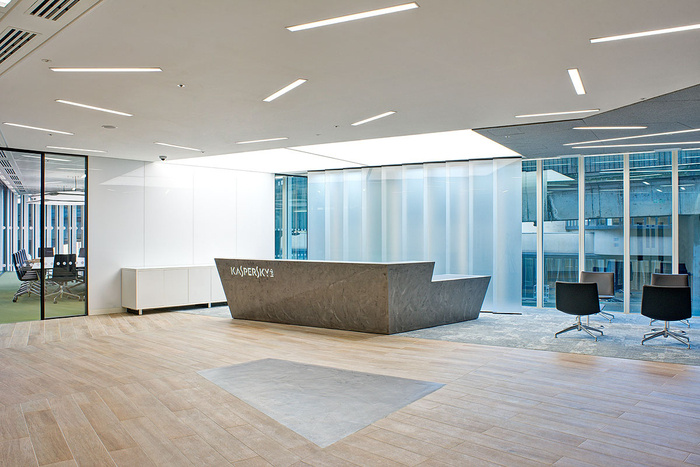 Kaspersky Lab – London Offices
OFFCON has developed a new office space in London for Kaspersky Lab.
Working closely with Area Sq, Sketch Studios and antivirus software developer, Kaspersky Lab, we develop a dynamic and open London workspace that is on brand and in line with its recently completed Moscow headquarters.

From an outline plan and concept visuals, we developed a fresh direction that remained clearly on brand. Increasing collaboration in open plan spaces, while being efficient with that space, was important to Kaspersky Lab. Team found that both could be delivered via informal workplaces that doubles up as workshop-type areas where employees are encouraged to share knowledge, ideas and innovate.
Design: OFFCON
Photography: Thierry Cardineau