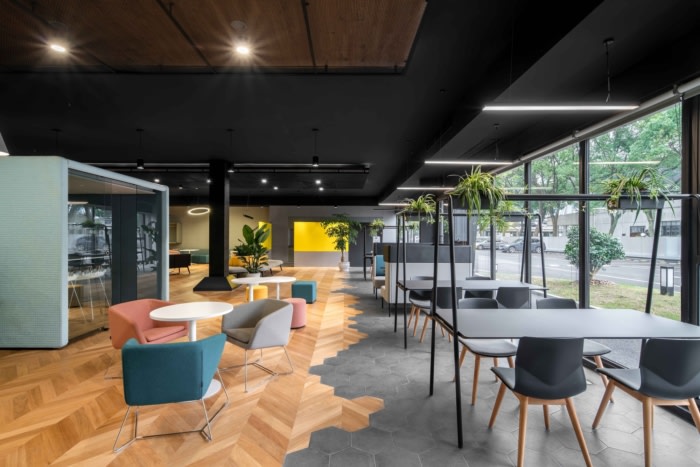 SGMW Advanced Center – Shanghai
MAGE Design blurred the line between work life and personal when realizing the SGMW Advanced Center in Shanghai, China.
The office space is undergoing a transformation. When the line between work life and personal life is increasingly blurred, People's requirements for office space are also more diverse. NOVAH and MAGE Design have renovated SGMW ADVANCED CENTER. The project is located in Shanghai PUDONG, formerly an industrial park. It is a landmark building at the entrance of the park, We took the "interstellar geometry" idea of the WULING brand as the design concept, and transformed and upgraded the facade.

Different from traditional industry office workers, designers from WULING hope to have spacious and bright public spaces and flexible open discussion areas. Therefore, we arrange large-space studios in areas with better floor height and lighting conditions. Under the main structure of ensuring open office, a number of "third office spaces" are divided. Letting team collaboration and individual focus coexist through more scientific office space settings. Stimulate employees' creativity, visualize and share ideas.
Design: MAGE Design
Photography: courtesy of NOVAH