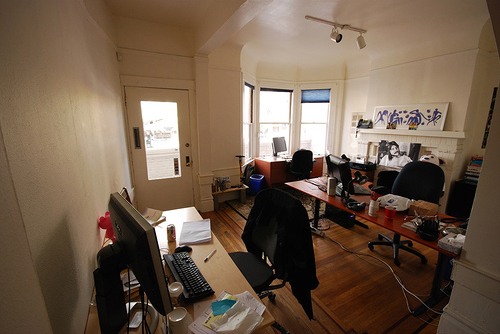 Craigslist HQ
Craigslist is a man's online classifieds that anyone can use. It cuts straight to the chase without all the frills, and without crying while still telling you that "everything is okay". Everyone appreciates this, because when you want to find a free box of computer parts from 1995 or an apartment in NYC, you need something that just works.
Their office is equally great. It is located in San Francisco, just like so many other web companies these days. Instead of having a huge corporate loft, craigslist is run out of a quaint house-ish building. Hooray for affordable rent! (In case you were wondering, the third picture is the bathroom)
IMAGE CREDITS:
Craigslist from outside taken by
Eddie Codel
. The images from inside the office were taken by Flickr user
ews
.