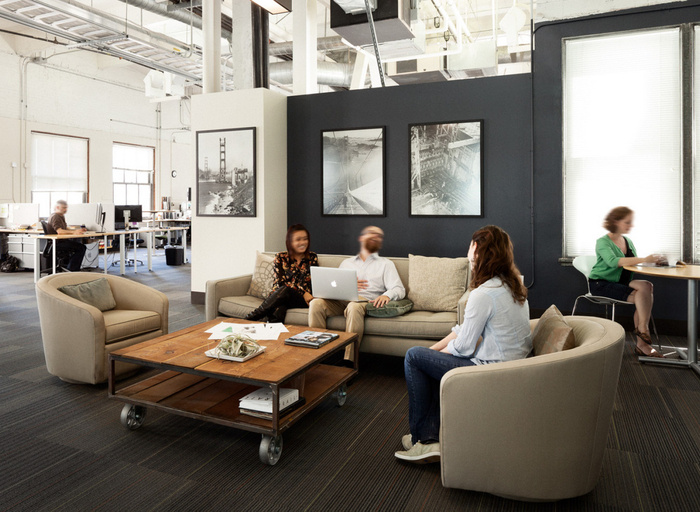 Cooper – San Francisco Offices
Boor Bridges Architecture has designed a new workspace for user experience design and strategy firm Cooper located in San Francisco.
Cooper—a collection of talented designers working as teams on user interface and product strategy—came to us to help them rethink their new office space. We instantly felt to be kindred spirits, in that we saw many similarities between their workspace needs and our own, and together we turned around a plan to create the solution they needed, largely within the framework of the building's existing conditions.

This extremely fast-paced interior tenant improvement became an exercise in targeted architectural interventions. We took advantage of the open ceilings and floor plan to create flexible team workspaces, while updating finishes, materials and selective lighting. We reworked the existing reception area through minor changes to walls and modifications to the custom desk. We integrated multiple varieties of writing surfaces and magnetic pin-up space throughout the office to support project design collaborations. Finally, through a few modest changes to the existing walls and some new cabinetry, we turned a tiny office coffee station into a useable social café and workspace.
Design: Boor Bridges Architecture
Contractor: Skyline Construction
Photography: Eric Hermann Photography & Boor Bridges Architecture