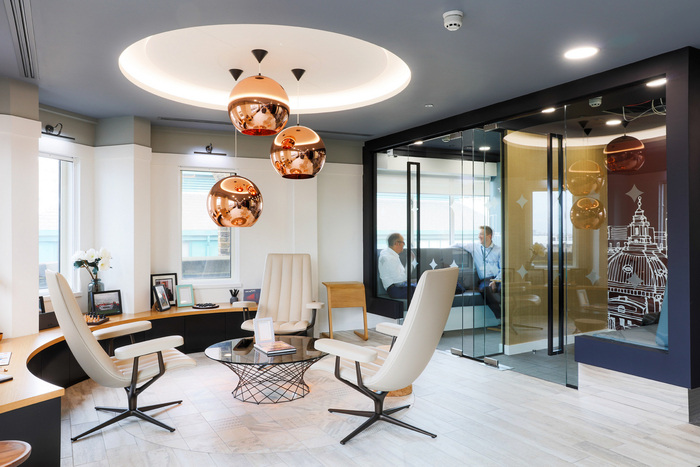 Fourfront Group Offices – London
Area Sq has designed the new offices of their parent company Fourfront Group located in London.
Due to substantial business expansion, the London team required a larger office space, which provides an environment where staff and clients alike have access to a range of agile working environments. The space needed to reflect the four brands working within it and the values that Fourfront Group upholds, whilst also being an inspirational space that fosters new ways of working, enables productivity and supports collaboration.

Following a comprehensive consultancy process, which included workplace analysis and regular steering group meetings, it was concluded that we are a highly fluid organisation. The new workspace requires only a nominal amount of anchored desk positions, but needs to facilitate a high number of flexible working and meeting opportunities, which will encourage a transient style of working. This new way of working will embrace employee empowerment, collaboration and freedom of movement.

The dynamic environment offers users the ultimate workplace experience. Counting House can host 160 people at any one time and consists of collaborative, concentrative and communicative zones. Facilitating productivity, the playful environment is 95% agile, so the space, although open and inviting, also offers a diverse range of working platforms to staff and clients alike.

The space reflects the four brands working within it as well as 'The Fourfront Way' – the set of values that Fourfront Group upholds. Harnessing the Group's unique culture and family feel, the space encourages people to interact, work together, and have fun. A third of the entire floorplate has been utilised for the dining and socialising area, The Larder, and people are discouraged from eating 'al-desco' to encourage social interaction.
Design: Area Sq