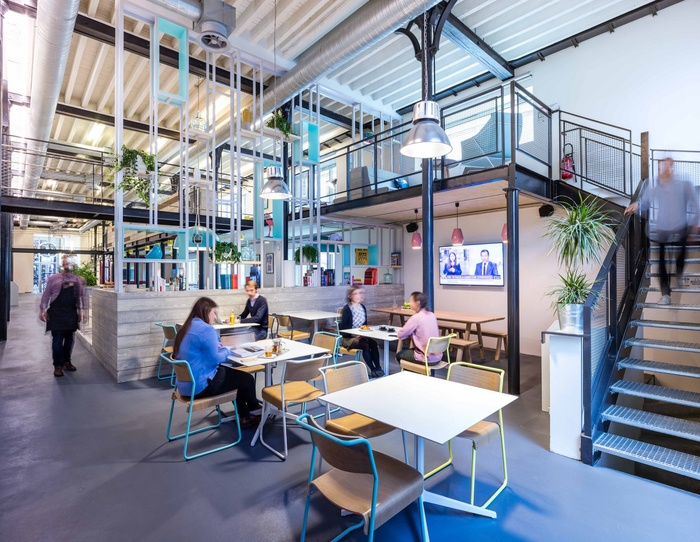 Deskopolitan Co-Working Offices – Paris
MoreySmith has designed the new co-working spaces of office company Deskopolitan, located in Paris, France.
MoreySmith, one of Europe's leading architectural design practices, has completed the first ever global co-working concept for new serviced office brand, Deskopolitan, which has launched at 48 Rue du Château d'Eau, Paris.

The new space comprises 4,430 sq ft (or 1,350 sq m) spread over four floors and has been let in its entirety for three months to French presidential candidate Benoît Hamon, who will run his election campaign from the building. In addition to Mr Hamon, the building is expected to appeal to start-ups and small businesses seeking creative and flexible workspace in central Paris – a revolutionary concept for the French market.

The brief from Deskopolitan included the creation of a space that would be unique, welcoming, comfortable, interesting, flexible, easy to use and sociable. The Global Concept was developed originally for Voltaire a 19,685 sq ft (or 6,000 sq m) site in the 11th arrondissement of Paris, that has grown to be a much larger project offering a complete live work model with a gym club, restaurant, nursery and hotel, which is due to open in March 2018 .
Design: MoreySmith
Photography: Frédéric Baron-Morin