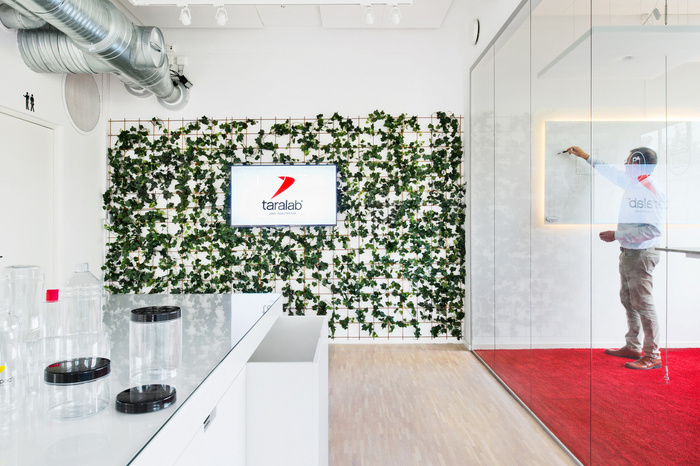 Tara Pac Offices – Lund
Ideas AB designed the offices for packing solutions company Tara Pac located in Lund, Sweden.
Tara Pac offers the Nordic markets a wide range of packaging solutions. Their head-office is situated in the city of Lund. Now we have transformed this beautiful old building to a ultramodern office space, where the old and the new is joint together.

The vibrant workspace caters to both Tara Pac's co-workers and customers providing a range of spaces where they can work independently, exchange ideas and develop new business.

The main design attractions includes the soundproof music studio, which also can be used as a meeting room, eye-catching green plant walls, cool details and state of the art tech solutions.

When you walk into the Tara Pac office, everywhere is an amazement. It's an ambiance beyond workplace. Read more about Tara Pac's new office and the competition "The Best Designed Office Space in Sweden 2017" here.
Designer: Ideas AB
Design Team: Oscar Rydberg, Tony Rydberg & Matilda Haglund
Photography: Mikael Leijon