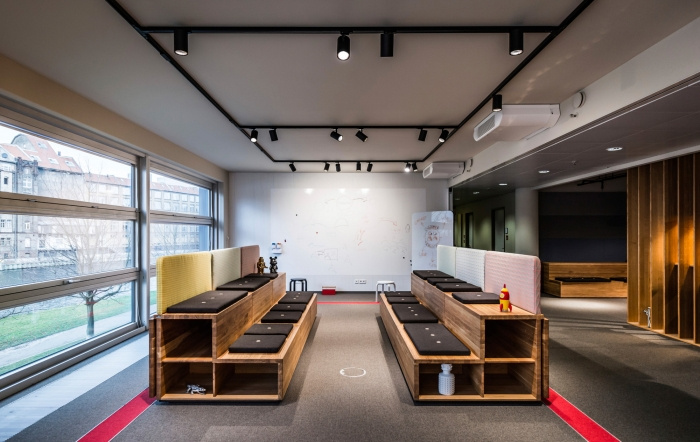 Carmeq Offices – Berlin
ACTINCOMMON designs the offices for Carmeq , a company associated with Volkswagen Group, located in Berlin, Germany.
For Carmeq, part of the Volkswagen Group, ACTINCOMMON has designed a workshop area and an adjoining lounge. Carmeq's employees wanted a flexible working environment which would boost their creative output and enable them to work in various constellations – a "creativity machine". The idea was to design a flexible range of furniture that can be moved, re-arranged and set-up in various ways depending on the task and the number of people working together.
Designer: ACTINCOMMON
Photography: Zumbansen Photography