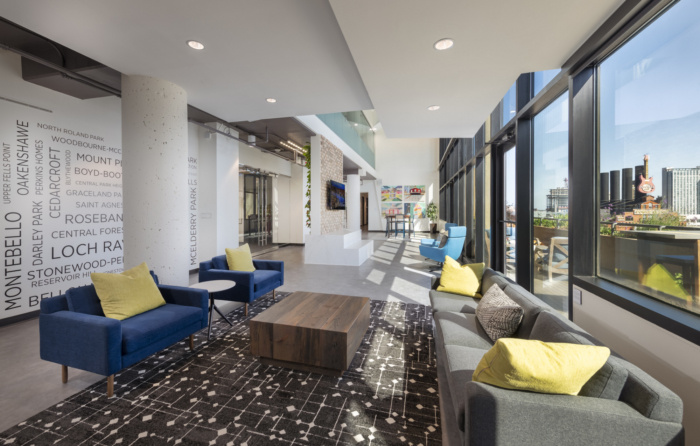 Visit Baltimore Offices – Baltimore
The Verve Partnership was asked by Visit Baltimore to design their new offices located in Baltimore, Maryland.
When Visit Baltimore engaged The Verve Partnership, to design their new headquarters, the goals were very specific.

Design a space that is not only reflective of the core values of the organization, but one that celebrates Baltimore through and through.

The new office has gorgeous harbor views that do not get old. The space makes it easy for all teams to participate in a values-focused work culture — one that places an emphasis on practicing mindfulness, empowering collaboration, exemplifying adaptability and celebrating diversity.

A true sense of Baltimore was weaved into the office to tell a story and honor "Charm City", which is marketed by the organization every day. Bubblegum pink wallpaper dotted with images of lemon peppermint sticks, a classic brick row house facade with a marble stoop and a wall dedicated to every single neighborhood in the city is a tribute to that honor.

The result-a new headquarters that oozes Baltimore past, present and future.
Design: The Verve Partnership
Contractor: Constantine Commercial
Photography: CPI Productions