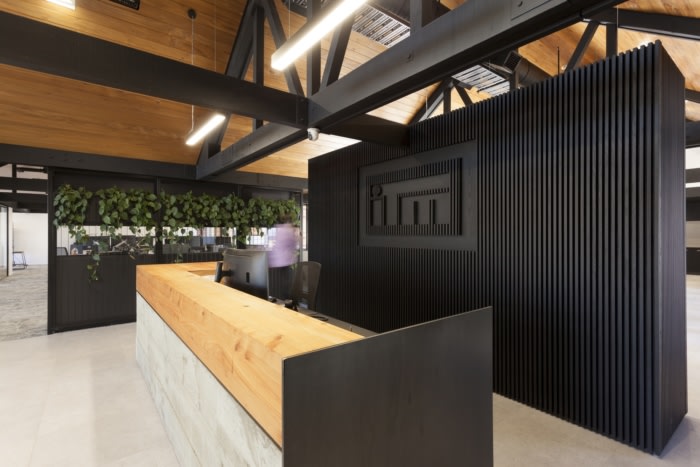 ITM Offices – Auckland
STACK recently completed the design for the ITM offices, a building industry supply company, located in Auckland, New Zealand.
TM as a business had grown significantly over the years, but the support office had not. Providing the perfect opportunity to cater to ITM's expanding needs, creating a more relevant, modern, collaborative and open plan workplace. The new fit-out needed to reflect ITM's professionalism without departing too far from the timber yard and muddy gumboots. A careful balance was required! ITM's vision, mission and values created an initial platform for the design to spring from. All three involved building valuable relationships – people first. So, bringing the team together into a unified work zone was paramount.

Transparency and honesty also another ingredient of the business, was exemplified through the spatial design, giving sight-lines from one end of the office to the other. There are no blockages or concealed zones, allowing for more fluid interaction across the whole support office. Steel and timber screens, with vision through, provide the necessary requirements for utilities, spatial definition and acoustics. ITM prides itself on supporting local communities – the focus is LOCAL, NZ local. Products and materials from their local suppliers and contacts were utilised throughout the fit-out.
Design: STACK
Design Team: David Plaistowe, Chantal Gaiqui, Joel De Jesus
Photography: Rebecca Swan