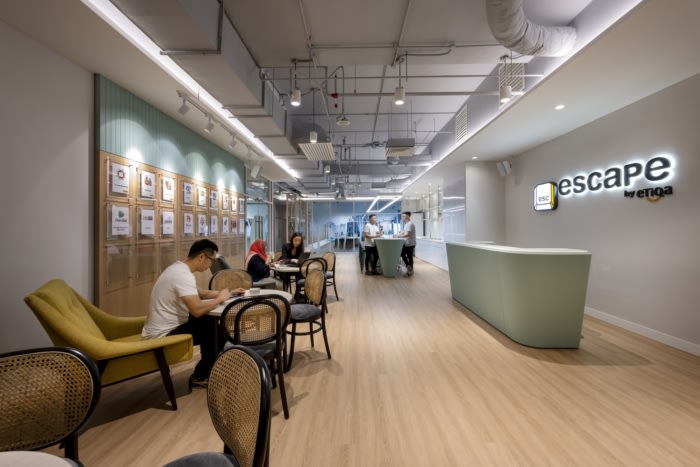 Escape by Etiqa Coworking Offices – Kuala Lumpur
THINKSCAPE created the inspiring office environment for Escape by Etiqa, a coworking space meant to grow and nurture start-ups in Kuala Lumpur, Malaysia.
Escape by Etiqa is a co-working space with a collaborative outlook to the stereotypical co-working within the hustle and bustle of Bangsar, Kuala Lumpur.

The overall design direction is meant to represent their branding, which is a collaboration with start-ups to grow and nurture together. The spatial configuration primarily focuses on synergetic spaces for users, visitors, and the supporting team to collaborate, grow, and nurture each other.

The 13,800 sq ft office is divided into three main areas, which are communal shared space, co-working/ hot-desking spots, and EDS office Etiqa Digital Solutions). Each nook was designed to allow visitors to approach with a sense of discovery and adventure.
Design: THINKSCAPE
Photography: LIN-HO PHOTOGRAPHY