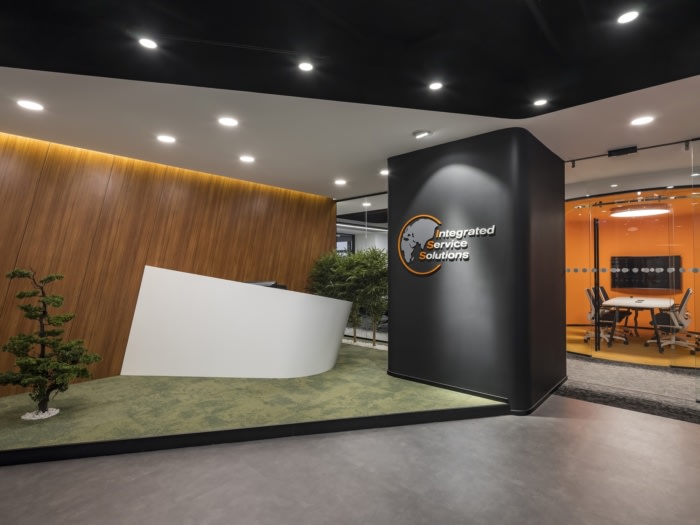 ISS Global Forwarding Offices – Istanbul
A4 Architecture designed the ISS Global Forwarding offices with warm tones and thoughtful spaces in Istanbul, Turkey.
The aim was to create an architectural language that can be applied in Turkey headquarters (Istanbul) and other regional offices of the company, reflecting its young, dynamic and growing corporate structure.

The color palette, space setup and dynamic forms were designed to ensure compatibility with the corporate structure of the firm. All areas such as open office, closed office and meeting room have been planned to ensure maximum use of daylight, and the luminous feel has been enhanced with the open ceiling setup. The aim is for the user to perceive the depth of the space in 3 dimensions right from the entrance and reception area; to this end, elements such as artificial plants, glass dividers, curtains and fabrics were used. Various selected spaces, such as the meeting room and phone booth, were highlighted with orange color and forms apart from standard applications, and general areas such as open office and corridor were supported with corporate visuals of the company.
Design: A4 Architecture
Photography: Ali Bekman