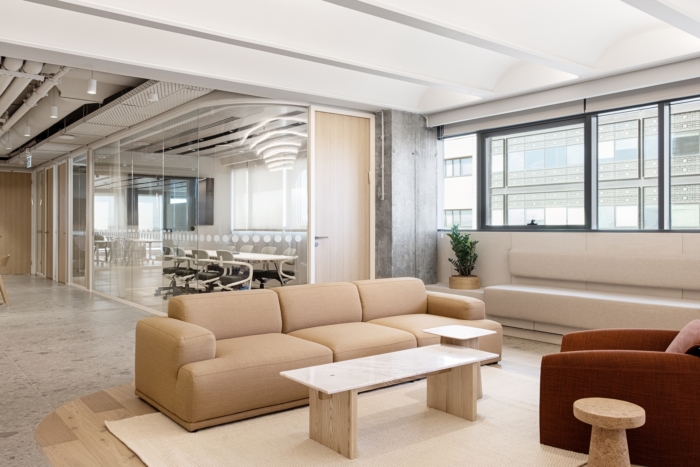 Roche Offices – Hod Hasharon
Roche's Hod Hasharon offices feature a variety of workstations and gathering spaces designed to promote social relationships and maximum comfort, while also including a modular learning room to encourage the pharmaceutical company's growth.
RUST architects created a light and neutral work environment for the Roche offices in Hod Hasharon, Israel.
The offices have a large number of types of workstations and gathering spaces. Roche willing to produce different platforms for interactions and interpersonal work. The architects required to create a healthy work space enjoinment that maintains social relationships and maximum work comfort. In addition to an open space, personal work rooms, meeting rooms, seating areas of various types and public areas such as a large kitchen, a lounge and an entrance area including a reception and a large seating area were planned.

A modular learning room with folding furniture and movable partitions was designed for classes and lectures.

All the details of the carpentry and frames were designed by the architects, combining soft textures alongside natural materials and warm lighting.
Design: RUST architects
Design Team: Shany Tal, Raanan Stern, Khen Ben David
Photography: Itay Benit