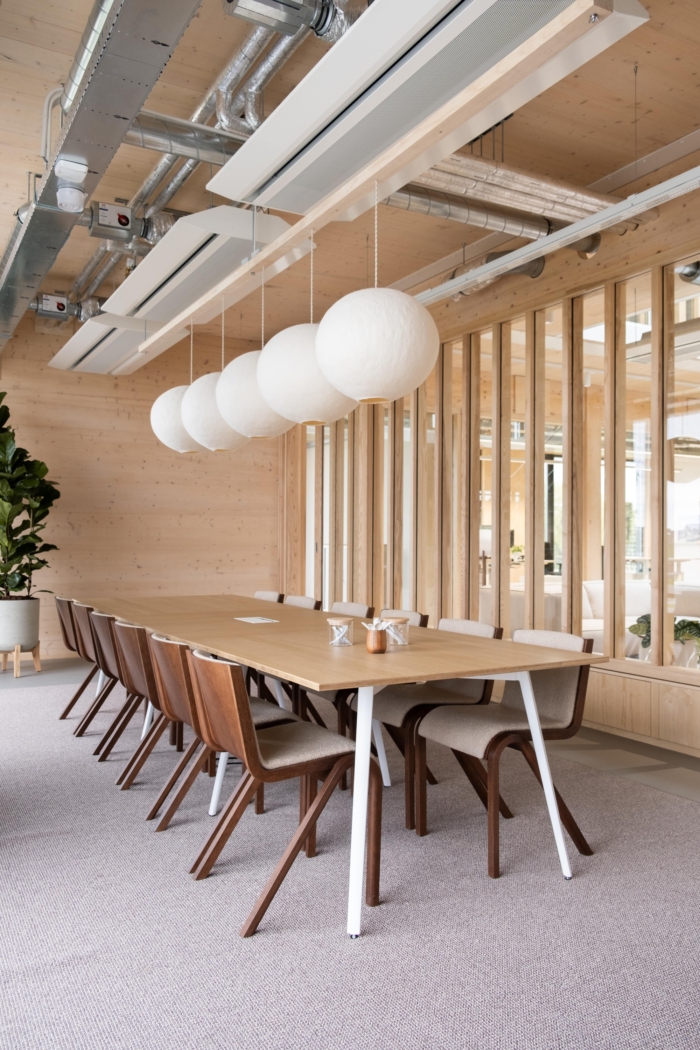 Ter Steege Offices – Den Hoorn
Design Studio Nu created a space that matches the company ethos of warmth and simplicity for the Ter Steege offices in Den Hoorn, Netherlands.
Ter Steege's unique office is completely constructed according to the CLT construction method. This use of wood in the building process was our main source of inspiration for the interior design. Moreover, the client had expressed a preference for warmth and calmness in the interior. We started with our design process with these elements in mind. Wood plays the leading role in the interior, including in the transparent partitions and the use of materials for various elements in the interior. In addition, the office is light and open.

Upon entering, you immediately notice the calmness and warmth. You instantly feel welcome as a visitor. As an employee, the comfort of the workplace is high. You can work in different ways in different places. Large meeting rooms for meetings, small concentration workplaces and several informal meeting places alternate.

We opted for natural materials in the interior. The wood is reflected in various layers of the interior, such as wall finishes and furniture. We also selected natural materials such as wool felt lighting for the lighting, which provide the right atmosphere and contribute to the acoustics.

The interplay of the well thought-out layout with the right materials ensures that this office feels like a home. Where there is always a calm atmosphere, even when the workplace and its coworkers are busy.
Design: Design Studio Nu
Architect: Zeinstra Veerbeek Architecten
Photography: Judith Vermeulen | Atelier Juvé