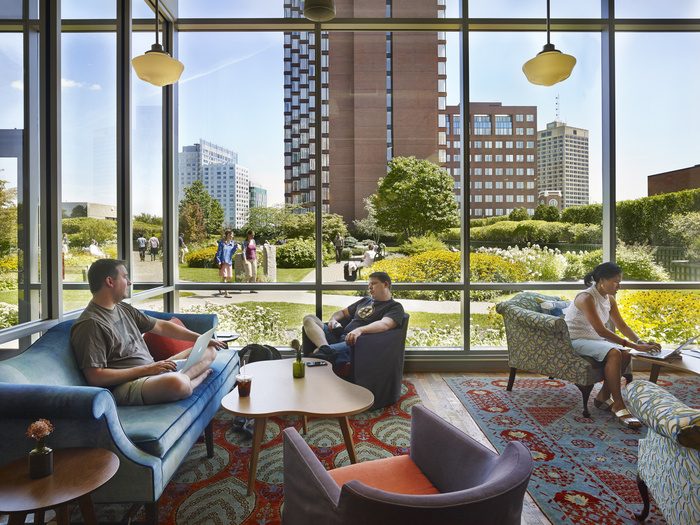 NELSON has developed a new office complex for Google located in Boston, Massachusetts. When coming to Boston in 2003 little did […]
Rapt Studio has recently completed the new offices of Google located in Irvine, California. Google pulls every stop to make […]
Setter Architects have designed the new Google Campus space in Tel Aviv.
M Moser Associates has recently completed a new office design for Google's Kuala Lumpur operations. Previous to this new office, Google's staff in Kuala Lumpur had been dispersed across several serviced office spaces – none of which had been designed to express the Google brand, reflect local Malaysian culture, or support the firm's unique way of working.
D/DOCK recently completed a new, quirky office space for Google's Amsterdam operations. The new office is inspired by the concept of the garage where founders Larry Page and Sergey Brin started Google.
LEPEL & LEPEL Architektur designed a creative and vibrant office environment for Google's Düsseldorf operations in 2011.
Klein Dytham Architecture has developed a new creator space for Youtube in Tokyo, Japan.