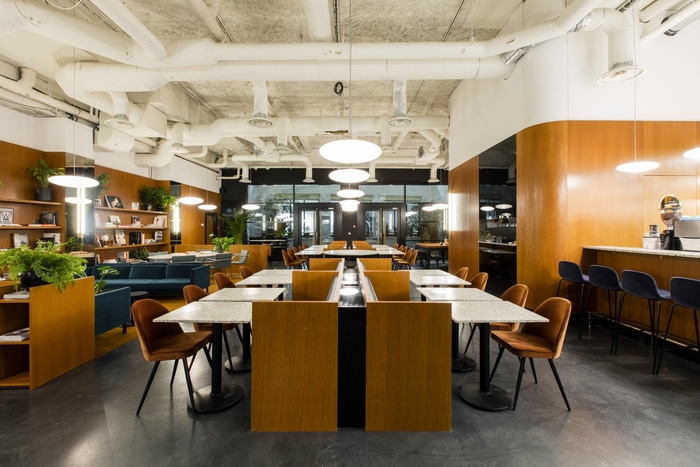 The Bureau Coworking Offices – Paris
Atelier MKD has designed the new coworking spaces of The Bureau, located in Paris, France.
When designing The Bureau, we spent a lot of time studying what makes people happy at work and tried to develop our concept about an interpretation of what the ideal office would feel like.

A contemporary, yet classic, interior design that will stay relevant in 10 years. Different areas for work – and play – that correspond to the needs of the modern entrepreneur: Concentrating on e-mails or presentations, mingling with peers, formal and informal meetings and the general allure and atmosphere that give our members pride in inviting their clients to a meeting at The Bureau. We also built a gym, a day spay and a yoga studio to ensure members' wellbeing.

Finally, it was very important to think of our space as a dynamic one. A space that is alive with activities to foster our community. Hence the restaurant and bar with almost daily activities (talks, concerts, art openings,…).
Design: Atelier MKD
Photography: Raphael Dautigny