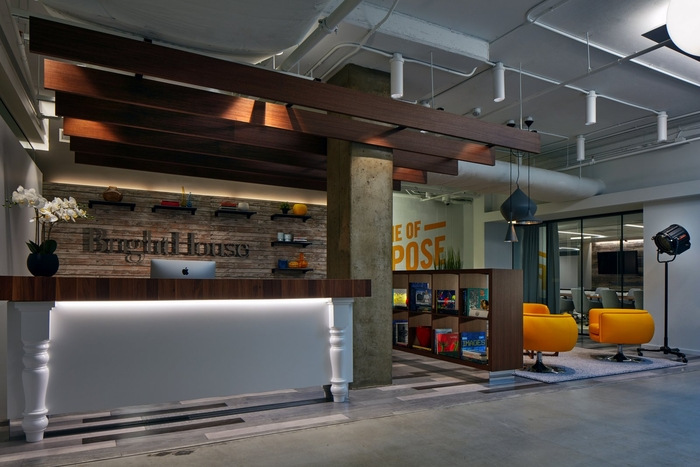 BrightHouse Offices – Atlanta
NELSON has designed the new offices of consultant firm BrightHouse, located in Atlanta, Georgia.
Global consultancy firm, BrightHouse, approached NELSON to develop a space that creatively reflected their culture — a family of thinkers and a creative village where people gather to share ideas.

Located in Ponce City Market, a thriving redevelopment of a historical Atlanta building and neighborhood, NELSON and BrightHouse's goal was to create a comfortable space where people felt as though they were at home. Collections of warm and colorful textures and materials play a significant role in forming the cozy home-like environment.

Technology, brand imagery and unique lighting are integrated to highlight the existing architecture and the new construction. Skylights and glass fronts allow natural light to filter throughout the various work and collaborative areas.

While the design features many industrial elements exclusive to the building's original construction, the BrightHouse office resists the expected and creates a space that is relevant, modern and features many of the latest workplace design trends.
Design: NELSON
Photography: Brian Gassel Photography