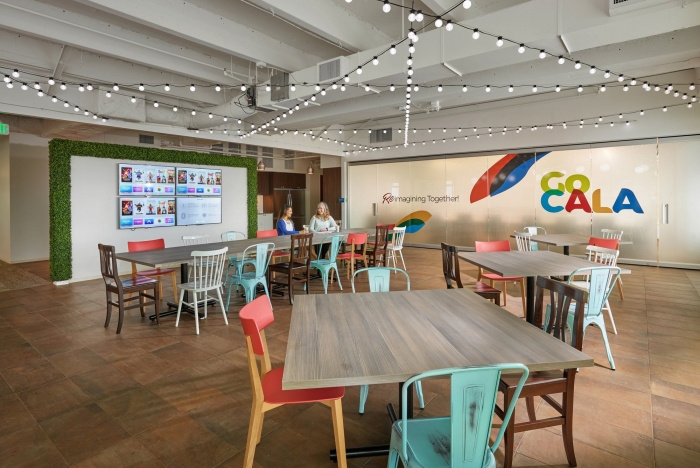 Marriott Caribbean & Latin American Regional Sales Office – Plantation
Stantec has completed the Marriott Caribbean & Latin American Regional Sales offices located in Plantation, Florida.
Located in Plantation, Florida, Marriott's Caribbean and Latin American (CALA) regional sales office was designed to support an everyday workforce and serve as a monthly gathering place for regional leaders. With 25% of the workforce residing in the space on a regular basis, the office utilizes a free-address system with unassigned desks and provides technology to support connectivity throughout the office. Destinations reminiscent of the regions that the CALA office supports – Caribbean, Mexico, and South America – were created to support employees' varying work styles. These spaces include the Plaza (cafe/pantry), Sala (reception), Patio (alternative work space), and Cabanas (phone rooms and touchdown area). By providing employees with recognizable destinations as alternative workspaces, staff members are encouraged to work where they feel most comfortable, while also providing a more traditional work structure with private offices and benching style workstations. The CALA office was the first to implement the new free-address system and serves as a model for future Marriott offices.
Designer: Stantec
Contractor: MJ Simpson
Photography: Barry Grossman