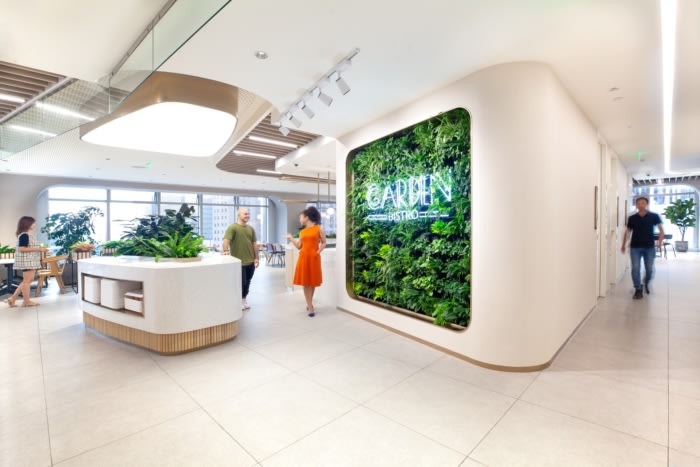 L'Oreal Offices – Shanghai
All 30 of L'Oreal's distinct brands are represented in the realization of their Shanghai offices, a canvas of aesthetic to mirror the company's global mission to celebrate diverse beauty.
Space Matrix celebrated the individuality and diversity of L'Oreal in the design of their offices in Shanghai, China.
How do you design the workplace for an organization that has 30 distinctly unique brands, that need to be able to celebrate their individuality and diversity, and yet be tied to one purpose of the company? That was our challenge in designing the L'Oreal APAC and China headquarters in Shanghai. And it was 'worth it!'

We designed the space on a campus concept that celebrated the DNA of L'Oreal – a canvas of beauty, beauty for all – that celebrated the fact that there is one L'Oreal that celebrates diverse beauty, that one size does not fit all. The design, therefore, enhances the dynamic of the campus by creating choices through modular spaces, personalized functions and customizable feel. We created a kit of parts to enable the users and departments to express their individuality. Unique 'beauty spots' throughout the campus unify the identity of the space and bring a healthy balance of celebrating individuality and diversity while also being tied to one purpose.
Design: Space Matrix
Photography: courtesy of Space Matrix