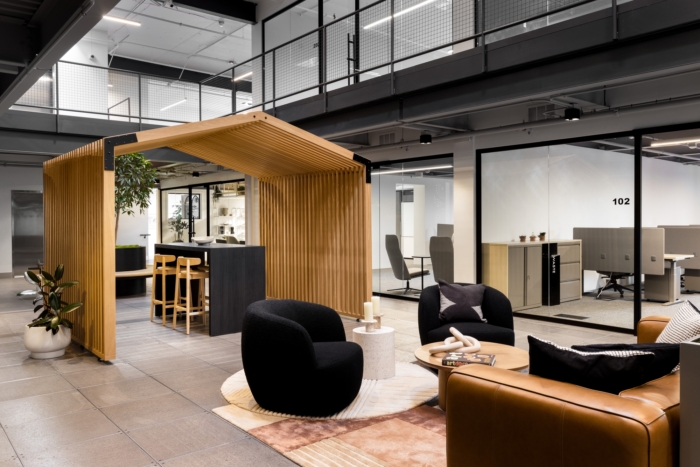 CoOperate at Melrose Coworking Space – Phoenix
House of Form designed a modern space with personality for the CoOperate at Melrose Coworking Space in Phoenix, Arizona.
Immerse yourself in the stunning fusion of nature and urban city life with the concept of merging organic and urban environments at Cooperate at Melrose. Experience the wonder of Woodlea Melrose neighborhood's historic district as we celebrate its rich history and culture. Admire the artistic interpretation of a map wall that showcases a large-scale graphic representation of this unique community. The vibrant colors and plants take center stage, creating a visually stunning display that is sure to captivate your senses. Feel the sense of openness and tranquility as you bask in the natural light that floods the space. The plants play an integral role, bringing a touch of greenery to the area, and creating a relaxing atmosphere that encourages creativity and productivity. Indulge in the perfect balance of mass appeal and unique identities as you explore the coworking space. Discover the many innovative and diverse individuals who make up this community, each with their own distinctive flair and vision. Experience a world that seamlessly blends the beauty of nature with the vibrancy of urban city life, and discover the magic of Woodlea Melrose.
Design: House of Form
Furniture: Faciliteq
Contractor: Vlanguret Design Build
Photography: Kevin Brost