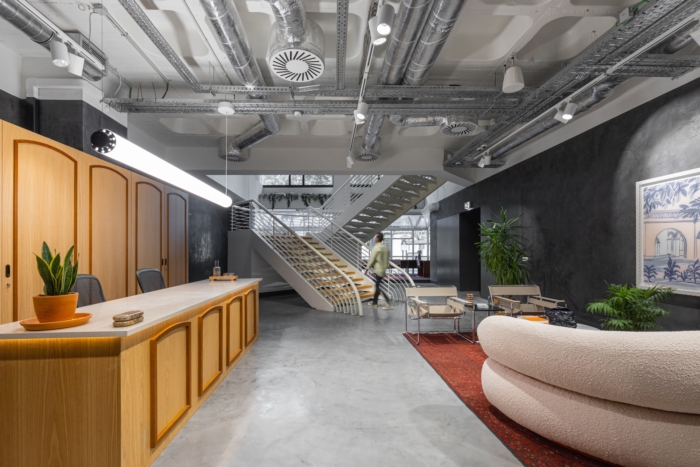 WeWork Coworking Offices – Lisbon
WeWork's Lisbon location was designed to provide both informal and fluid environments so all types of companies can come together to do their best work.
3G Office designed a colorful and flexible space for the WeWork coworking offices in Lisbon, Portugal.
WeWork is a global network of workspaces founded in 2010, with more than 700 locations in 150 cities and 500.000 members worldwide. For its first location in Portugal, WeWork chose Vector Mais to materialize its space in the centre of Lisbon. Designed by 3G Office, WeWork occupies several floors in a building on Rua Alexandre Herculano. The flexible office stands out for its informal and fluid environments, where people and companies come together to do their best work.

Vector Mais' intervention radically transformed the interior of the different floors, building an inviting and comfortable space. The reception on the ground floor stands out; the lounge on the mezzanine, with its cafeteria, meeting rooms, and phone booths; and the office dedicated to the pharmaceutical company Organon, where colour, natural materials, and an open-space organization created an inspiring work environment.
Design: 3G Office
Contractor: Vector Mais
Photography: Spaces and Places