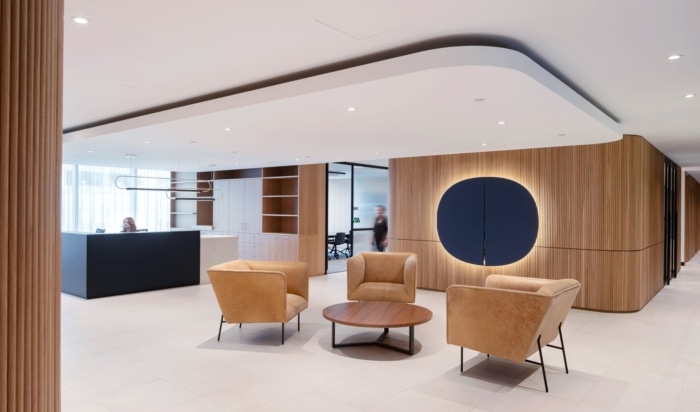 Investment Management Corporation of Ontario (IMCO) Offices – Toronto
SDI Design intentionally created space for easy team work at the Investment Management Corporation of Ontario (IMCO) offices in Toronto, Canada.
With an interior layout that includes a multi-function café and open areas for workstations, the space is designed to transform the client's way of thinking by flattening the hierarchical culture. It aims both at reducing the number of private offices and standardizing the shape and size of workspaces to foster a sense of equality and shared identity.

For example, the design team incorporated the concept of "third place" – spaces that mimic work-related activities in public spaces like parks, hotel lobbies, and cafes – to encourage spontaneous collaboration and provide an alternative workspace that is more in line with individual needs and preferences, especially in the era of 'hybrid work' when companies continue to explore various return-to-work strategies.
Design: SDI Design
Contractor: Flat Iron Building Group
Photography: Scott Norsworthy